September 19, 2023
TEIJA Women Issue 4 - Simone Konu-Rae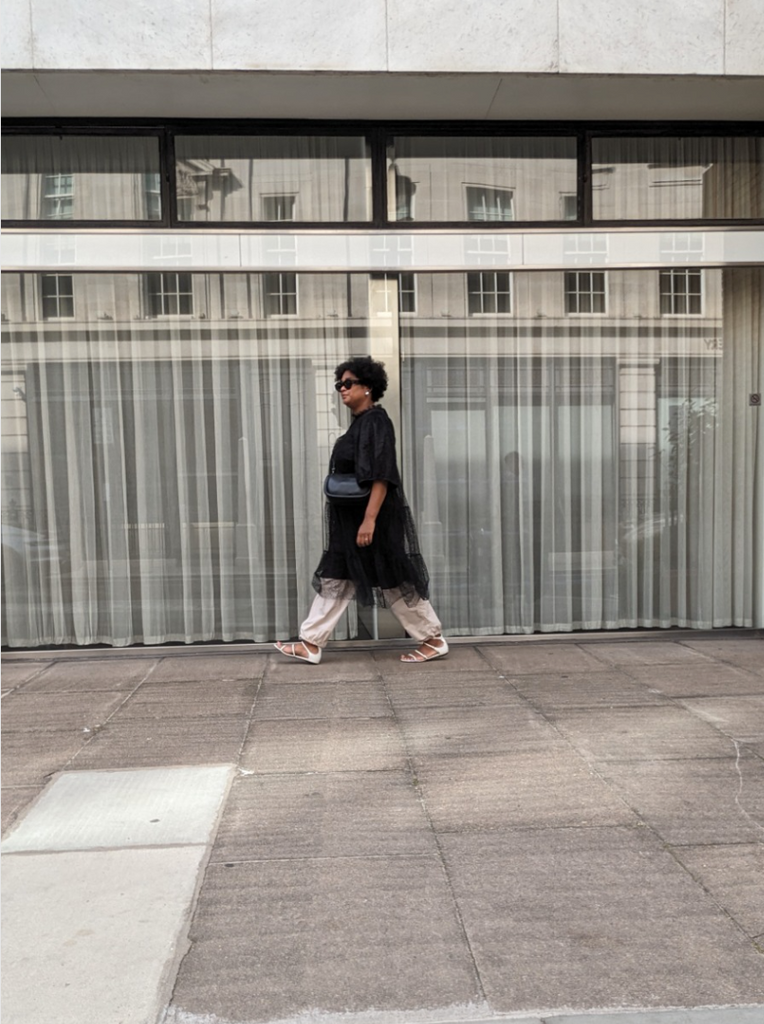 Teija Women is a new regular feature, bringing you interviews with the creative women and female founders who inspire us. We look at how they wear their favourite Teija pieces and how they weave style into their creative practice. 
This month we meet fashion stylist and creative director Simone Konu-Rae on London Fashion Week. Simone is a co-founder of beautiful independent digital magazine called Also Journal.
Can you tell us about your journey as a fashion stylist and creative director? How did you get started in the industry?
I'm very much an accidental stylist. I had an interest in magazines growing up, often making my own and distributing them at school, collecting them but not really understanding that there were many jobs that formed part of the magazine and publishing industry. When I was 19 I replied to a message on MySpace to assist on a photoshoot and had zero experience. I didn't even know how to steam clothes but that was my first taste of fashion editorials. I was hooked from there. I started assisting more established stylists, learning on the job and developing my portfolio alongside this, doing model tests.
 It snowballed and my work started getting published in independent magazines. I had been joking with a friend of mine, fellow stylist Katy Lassen, that we should start up a magazine, We talked about our frustrations with the narrow view point the fashion industry had and what it could be like if we were open and supportive of diversity of age, race, size - could a women's fashion magazine really do that? Our aim was to celebrate individuality rather than prescribe that women look exactly the same. After many conversations, we sat down together and made our idea a reality - ALSO Journal was born. 
What has been your career highlight so far?  
I really enjoy working with so many talented and creative people, getting to play and create together. I think it's easy to get jaded in this industry but getting to do this as a job still really excites me. 
What challenges have you faced?
There is still a lot of tokenism and whilst the industry is making changes to embrace a wider range of voices this can often feel performative. 
How would you describe your aesthetic? 
Chaotic minimalism 
What inspires you?
I'm an obsessive people watcher. I live in London and just love how styles change depending on the postcode. But generally as a stylist you need to be tuned into culture in all its forms, high and low. It's fun to mix all.these references together to form your creative ingredients. 
Tell us what you love about the Teija piece that you are wearing? 
It feels really easy, but chic. I like that it's really quite feminine, it can be worn as a dress or toughened up by layering over trousers.