August 07, 2023
TEIJA Women Issue 3 - Tor Harrison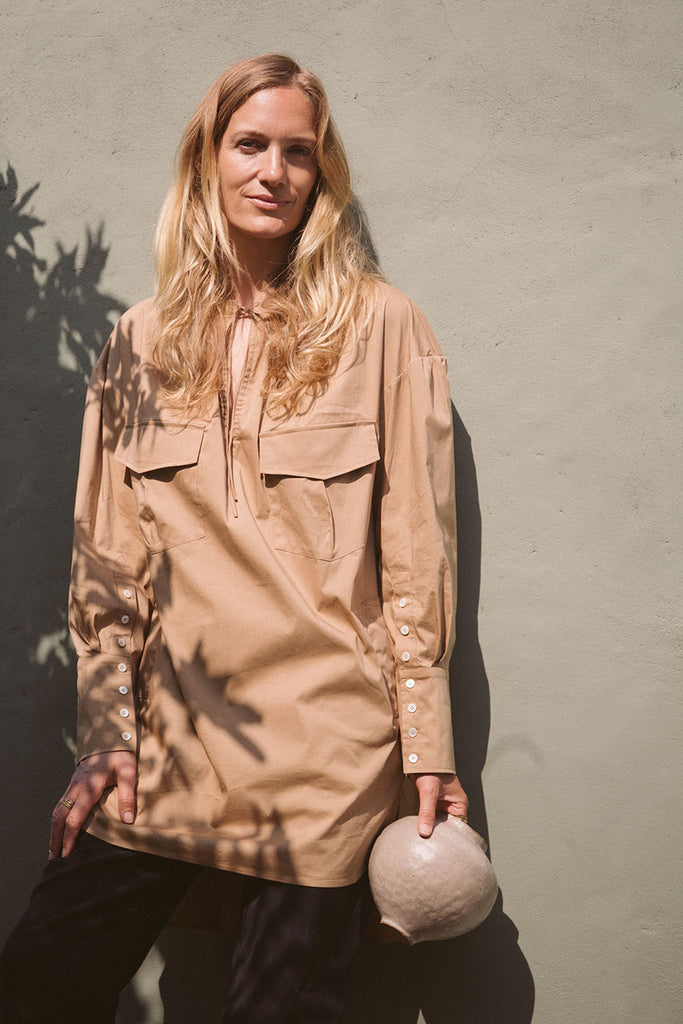 Teija Women is a new regular feature, bringing you interviews with the creative women and female founders who inspire us. We look at how they wear their favourite Teija pieces and how they weave style into their creative practice. 
This month we meet photographer and ceramicist Tor Harrison.
Tell us a bit about your business; when did you start it and what inspired you to start your business? 
I like to stay curious and explore different parts of my creativity. I have never followed one career path in life and so toro studio for me is a space that allows me to be artistic in many ways.
Photography has always been in my life, as a teenager and young adult I always had a film camera slung around my neck, documenting moments in life. I love seeing the world through a viewfinder, composing images and trying to capture something effervescent or intangible like an atmosphere or feeling. I have been working professionally for over a decade and the magic of shooting on film has never waned.
Ceramics came into my life about 7 years ago - an amazing potter friend helped guide and teach me to pinch clay into satisfying forms like cups and bowls. I was totally drawn to this incredible soft earth material, that when combined with water and fire alchemised into something solid and tangible. I have been on my journey with clay ever since, exploring pre industrial methods of hand building. 
What has been your biggest success / win so far? 
To be able to work in ways that feel aligned to my life and values. To be able to collaborate with amazing people. To work with materials and processes that continually challenge and inspire me. To have integrated creative work into a creative life. To have stayed open and curious and sometimes jump into the unknown. 
What challenges have you faced?
In a professional sense, being self employed comes with its own distinct set of challenges that can regularly surface. I certainly struggle sometimes with imposter syndrome or having an income that is inconsistent and hard to predict; and there is always a blurring of work and leisure.. I have gathered a great toolkit (including an amazing supportive community) to help overcome these challenges. 
What does style mean to you? 
Style for me is when someone makes something their own; it's not necessarily what they're wearing but how it's put together. I like noticing the details of outfits: the roll of a sleeve, the flash of a sock or scarf, the silhouette of a coat, the pairing of colours. I love people watching for this exact reason, to be inspired. 
What part does fashion / style play in your business and/or for you as a founder? 
Getting dressed is a curatorial act. I love it. My work requires me to be able to move freely and get messy, so on a daily basis I opt for pieces that are pretty functional but I also love to dress up; I'm drawn to fibres like silks, linen and wool and a pretty muted colour palette. My businesses are customer facing and I hope that my sartorial style also somehow reflects or compliments my work. 
Interview by Katy Lassen