October 05, 2023
TEIJA Paris Diaries - September 2023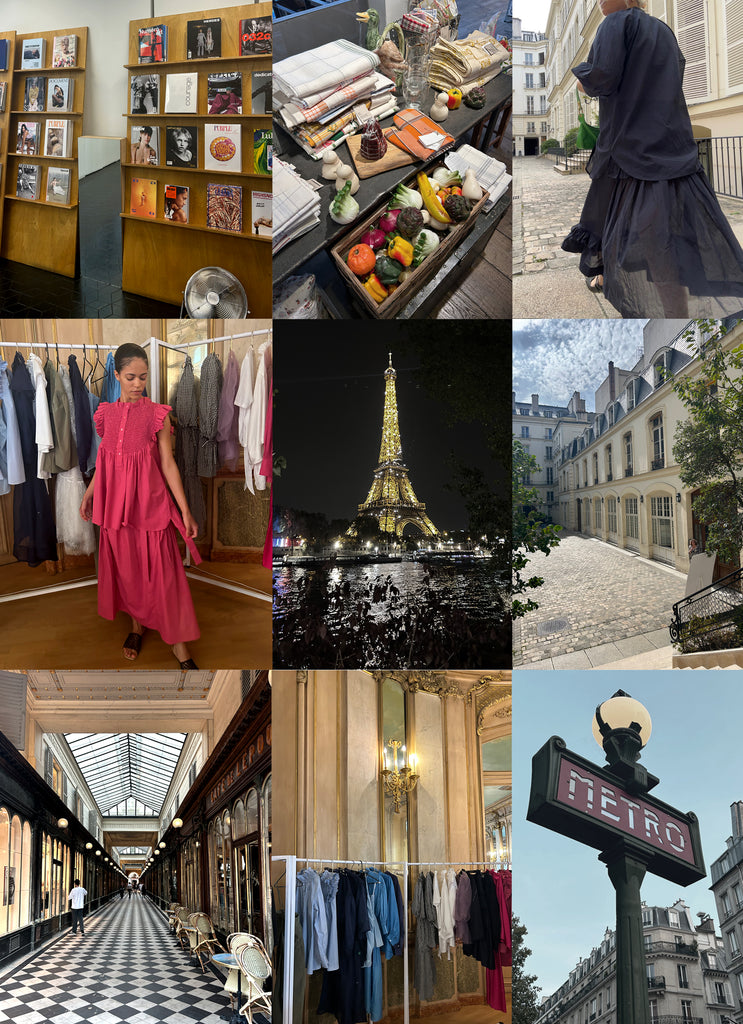 Bonjour from Paris! This week, the TEIJA team is here to unveil the latest collection of designs and colours at Paris Fashion Week.
Before setting up our showroom, we took a day to explore some of the unique concept stores and boutiques that Paris has to offer. These places have carefully curated selections of brands and stylish interiors. If you plan a visit to Paris, don't miss out on Merci, Centre Commerciale, and The Broken Arm.
Our temporary office and showroom was housed in a charming old Parisian building with a rich history. It was once owned by a family known for making pianos and harps and served as a popular music venue in the 19th century. The TEIJA PS24 collection seamlessly blends with the character and ambiance of this space.
Every day brought us the pleasure of choosing which TEIJA pieces we were going to style. The exquisite craftsmanship and distinctive dramatic sleeves and ruffles always made us feel extraordinary, regardless of our selection. The cotton shirting and midi-length skirts were especially delightful to wear, perfectly suited for the sunny days in Paris.
In the quieter moments between showroom appointments, we relished the beautiful weather and sunshine that Paris graciously bestowed upon us. Working outdoors with our laptops, surrounded by greenery and stunning architecture, was truly a delightful experience.
During our off-days and evenings, we made sure to savour the simple pleasures that Paris has to offer. Watching the Eiffel Tower come alive with sparkling lights, indulging in delectable escargot and onion soup, and exploring art galleries and department stores were some of the memorable highlights.
We're thrilled to share our latest collection with you soon. Keep an eye out for sneak peeks and updates through our newsletter and social media.
Until next time, bisou bisou!