TECHNICAL COTTON SMOCKED BLOUSE Pop Pink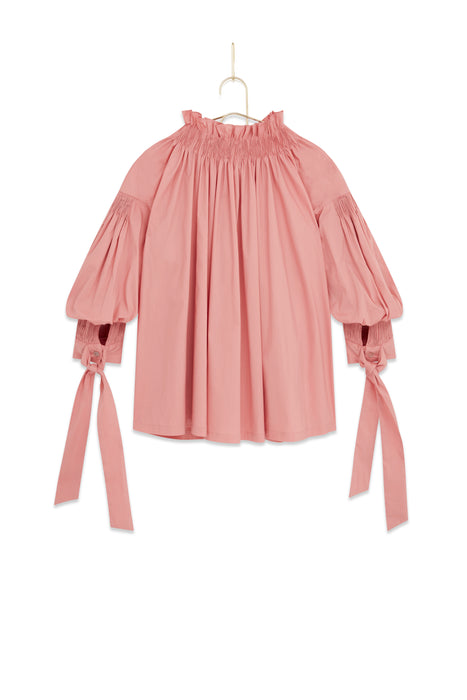 Part of TEIJA's F22 collection, this smocked blouse is crafted with a new sense of luxury. Featuring a ruffled collar and cuffed balloon sleeves with ties at the cuffs, this blouse is spotlighted, especially by the bright, timeless pink cotton, suitable for dressier evenings and casual day outfits. Pair with some rose-tinted sunglasses on the warmer autumn days for an alluring ensemble with a subtle hint of sensuality.
The fit is relaxed - you can take your usual size.
Puff sleeves with ties at cuffs

Model is 175cm tall and wears size 8
Technical Cotton 
PAITA No 1BW

For more information on the fit and advice for your size please contact our customer service at enquiries@teijaeilola.com.